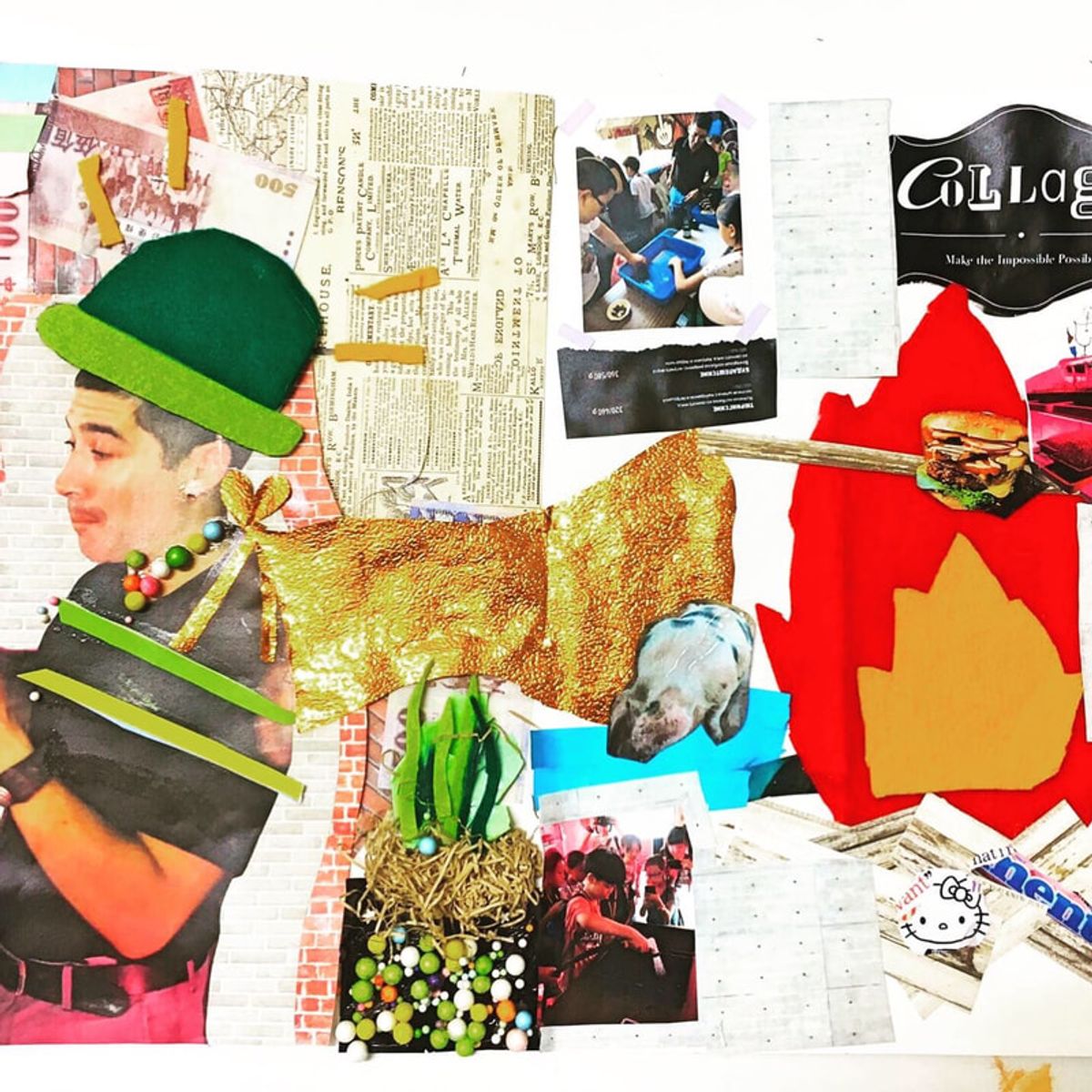 Let's have at it...
Green

| Toronto Farm Visit

September Canada visit including urban indoor and rural farms...

Toronto-bound and looking to hit the ground - farming! This farmer is excited to land in a familiar locale known as the home to the NBA Champions, the Toronto Raptors, and the CN Tower. Toronto is also home to many of Canada's dynamic and technologically advanced indoor farms and gardens. Guess what they grow...come on…I dare you: that's right, Microgreens (and a whole lot of them!).

While visiting friends and family, old 'haunts' and parks, and perhaps trying 'that', this budding (pun intended) planter is going to visit a farm or two to learn more about, question and build growing relationships with knowledgeable farmers in the macroworld of microgreens. What I find extremely fascinating is how anyone can search the internet community in every corner of the world and find one or more of the following: websites, online videos, workshops, tips of the trades, and so much more related to farming.

Here are three very interesting and different farms that I'm currently in touch with in the pursuit to schedule introductions, tours and Q&A sessions! When the information is gathered and spelling errors corrected, I'll do my darnedest to get the information out there and to you.



Red

| Scorching 'Hot' Summer Camps

Summer camps galore and more...

There's a saying: ideas begot more ideas; execution begets more execution; failure...well; overcoming challenges and reaching success begets...and so on. Seeding, watering, harvesting, packing and delivering fresh, healthy greens has always been (pretty much since childhood) and will continue to be the purest of all joys. I gotta say: this gig is one heck of a good time.

Co-X Green Works farming has transformed into a search for more than just growing and selling veg; it's something way beyond bread and butter. The Summer of 2019 has turned up my spirits yet another notch - on and off the farm. Camps focusing on S.T.E.A.M. (Science, Technology, Engineering, Art, Math) and learning about careers and/ or jobs in the community nurture creative innovations and stimulate young learners. Folks, these two camps help to feed forever-hungry minds. I am grateful to the two schools that opened up their classrooms to courses on farming and healthy eating.

Two tours of Co-X Green Works by elementary students from English Pie were enjoyed by all - and feared by none! After all, the farm is located in one of Taichung City's most prolific semi-abandoned buildings, 千越大樓. If you come out of the building, wits intact, I'd say you came out on top.* Seed Academy, a school I teach at on a weekly basis, hosted its own Microgreens Planting and Growing workshop. The week culminated in lessons and observations taken, a full tummy of freshly cut 'greens, and sixty very happy and healthy bellies. Yummy in the tummy!

*If you come out with a salad, I'd say you've won the lottery!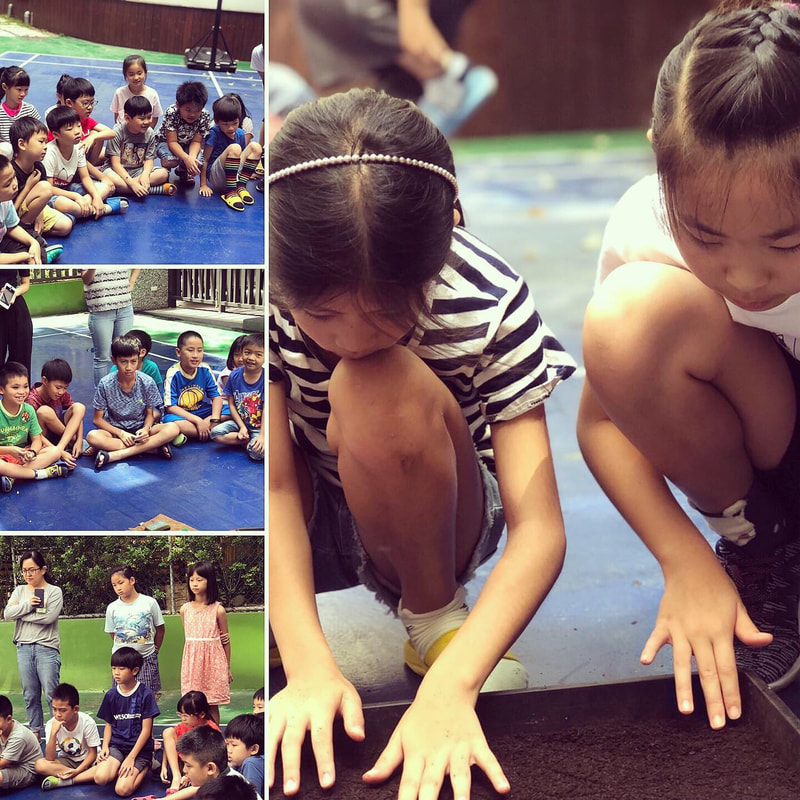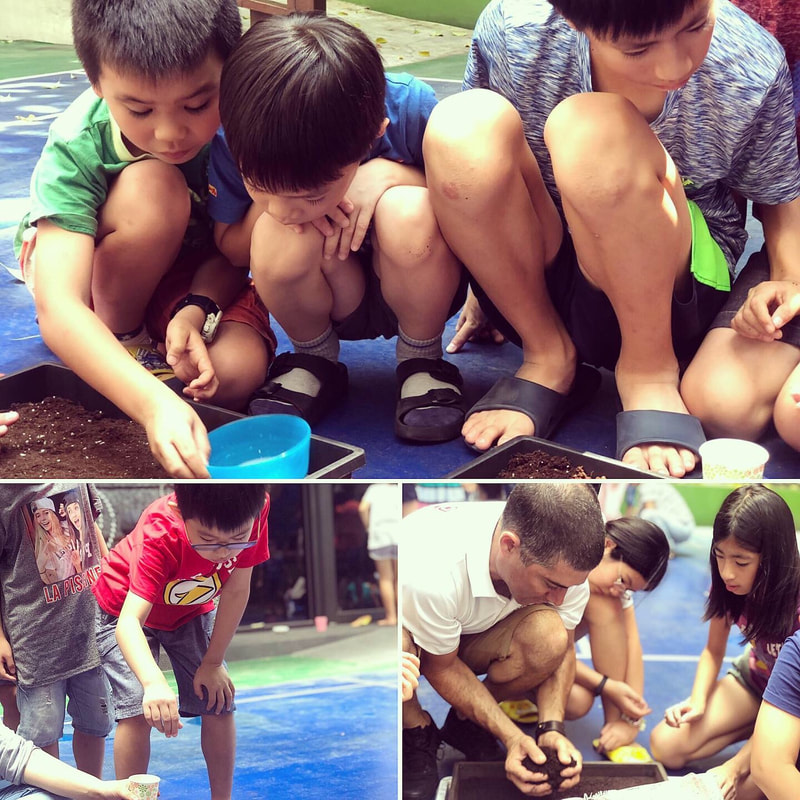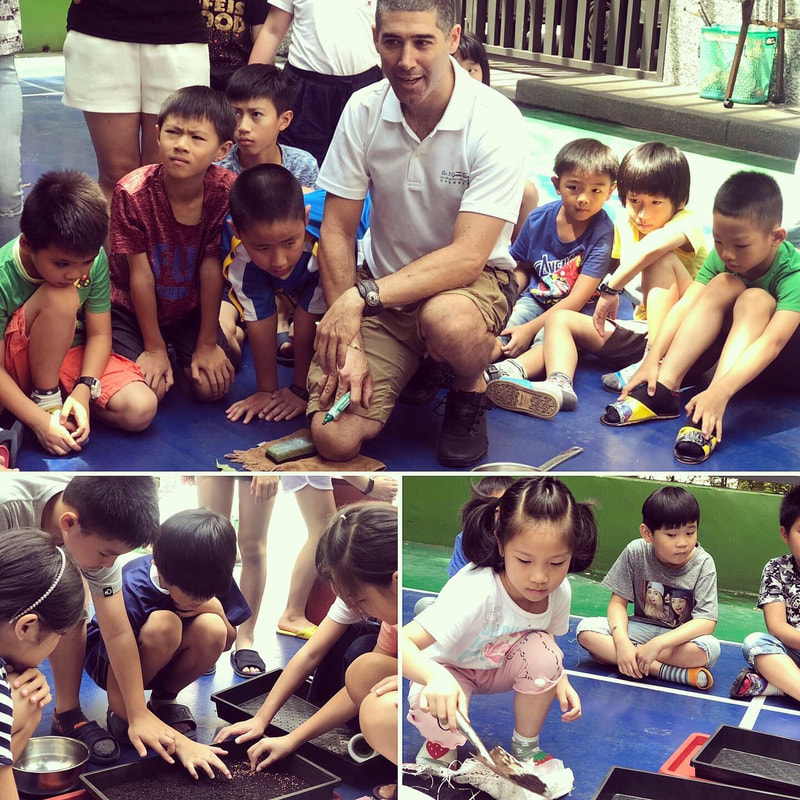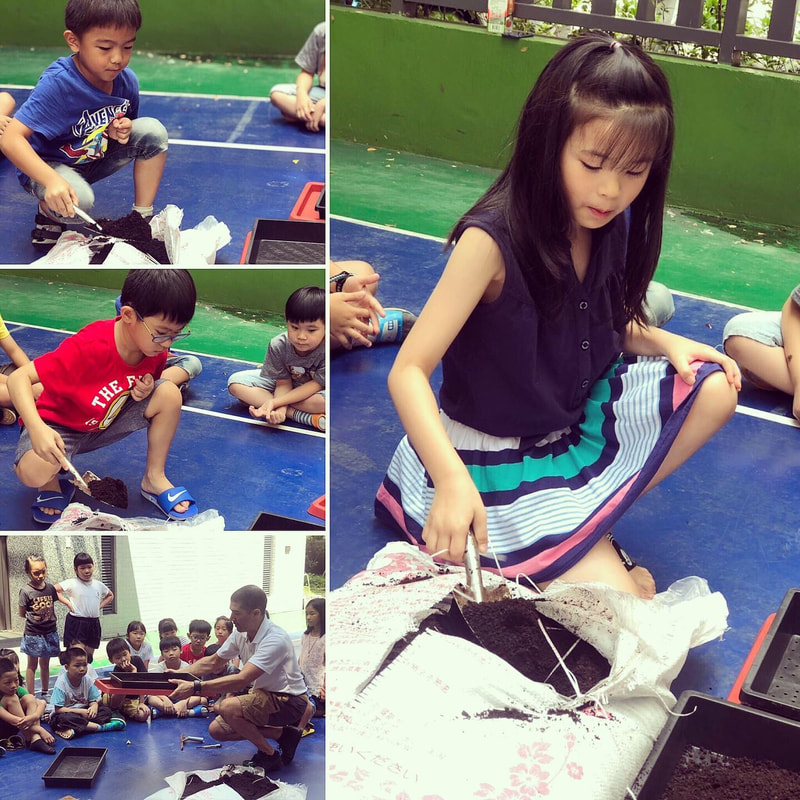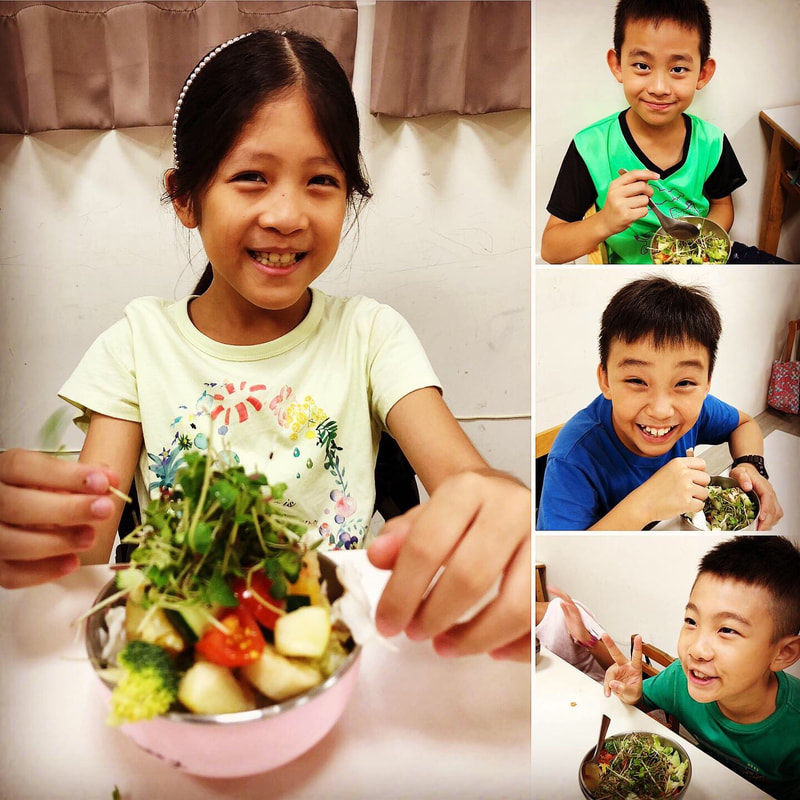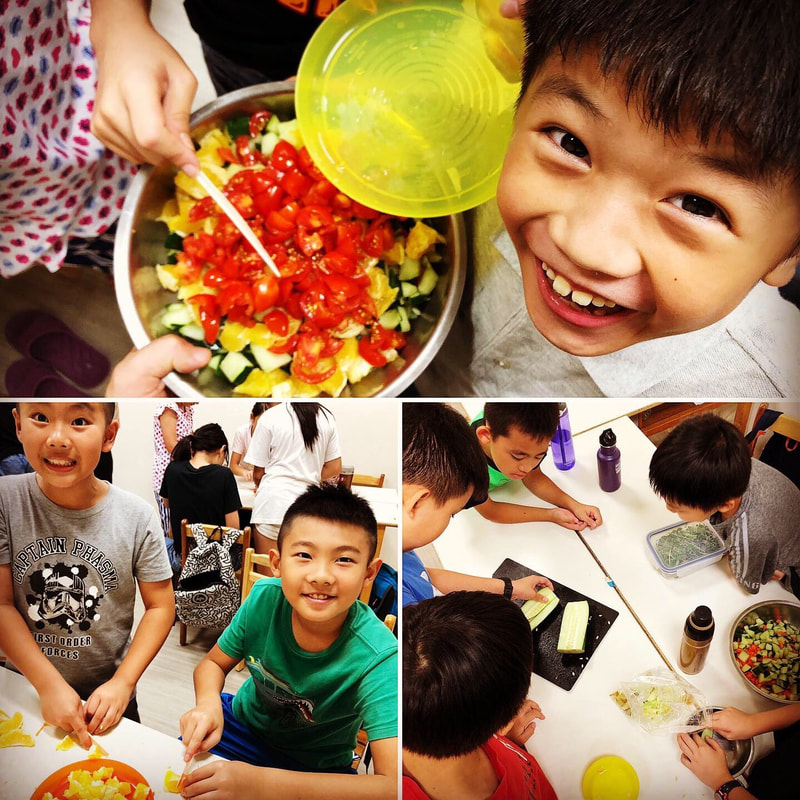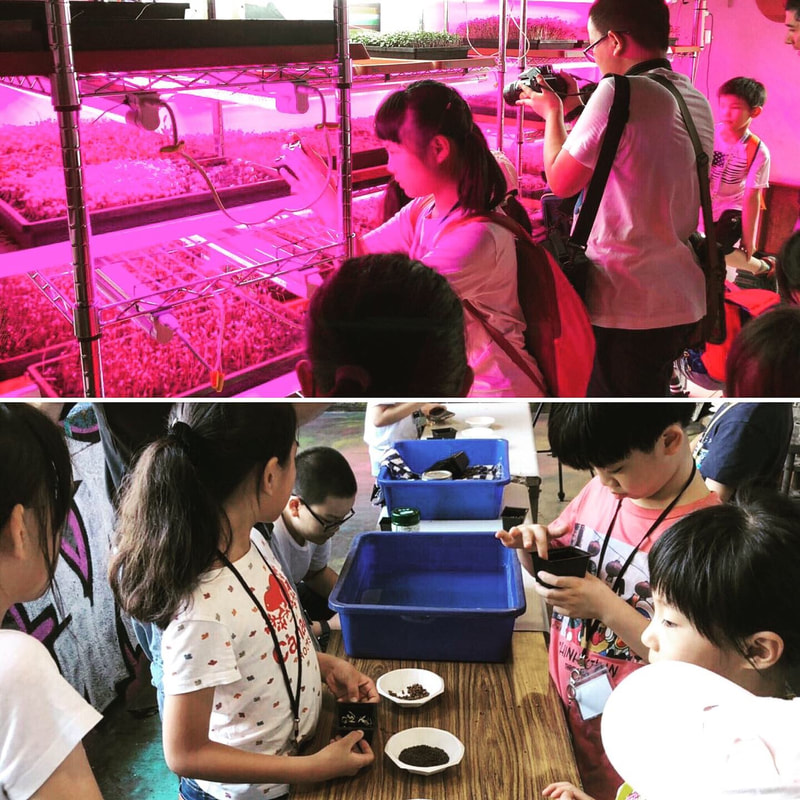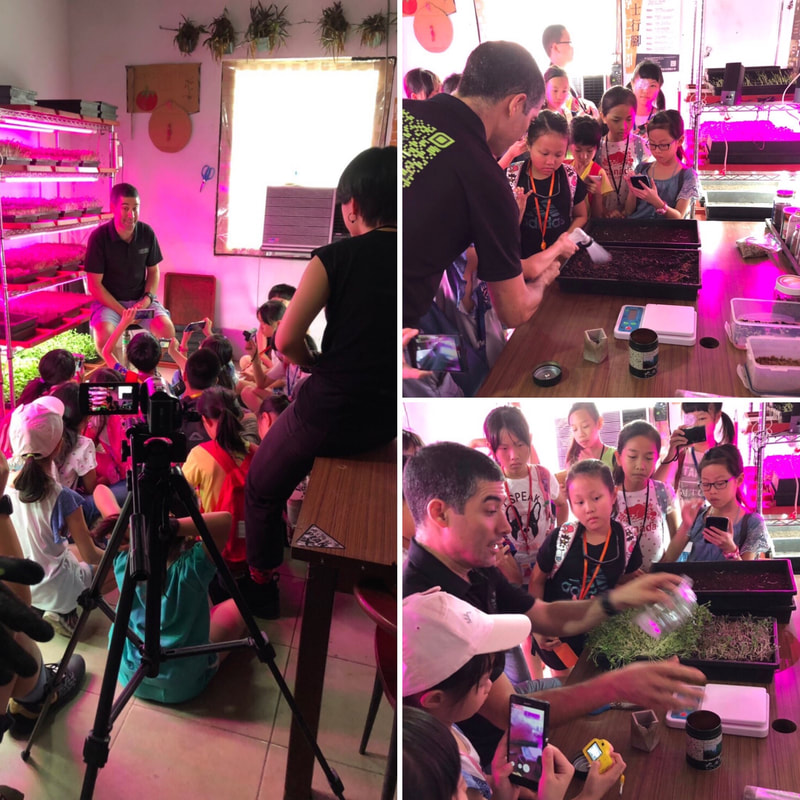 Purple

| Red Cabbage: My Favorite Crop

I'm in love with this cabbage - and I hope you are, too.

If I were trading sports cards and I had two Broccoli and one Kale, I'd trade 'em both for one Red Cabbage. These purply microgreens are gorgeous, captivating and full of that cabbage sweetness. They have a hardy leaf that hovers over top of the stem to protect it's gentle stem and beauty.

OK...perhaps that was just a little over the top for a microgreen!

Add these gorgeous purples to just about any bright-colored dish and a masterpiece is born. Try avocado, perhaps an egg, or sandwich. No matter how you harvest it, red cabbage is going to delight your taste buds and your Instagram account.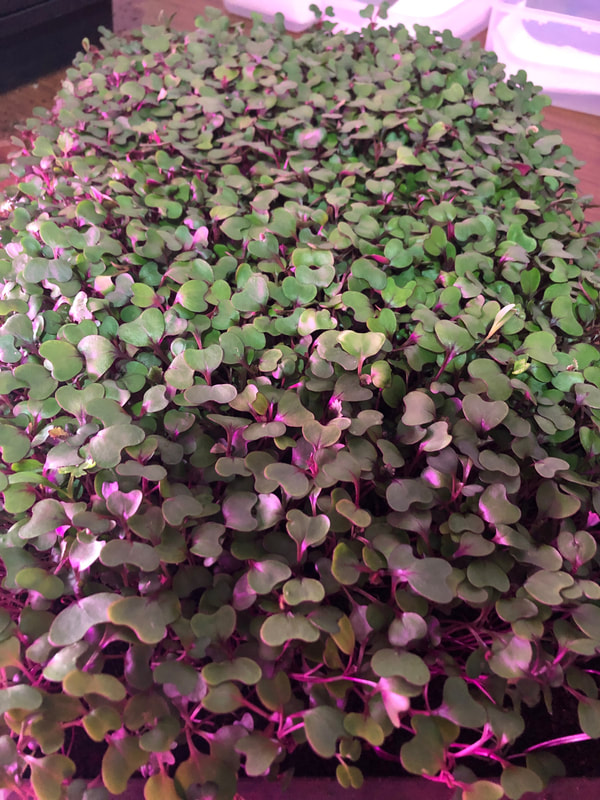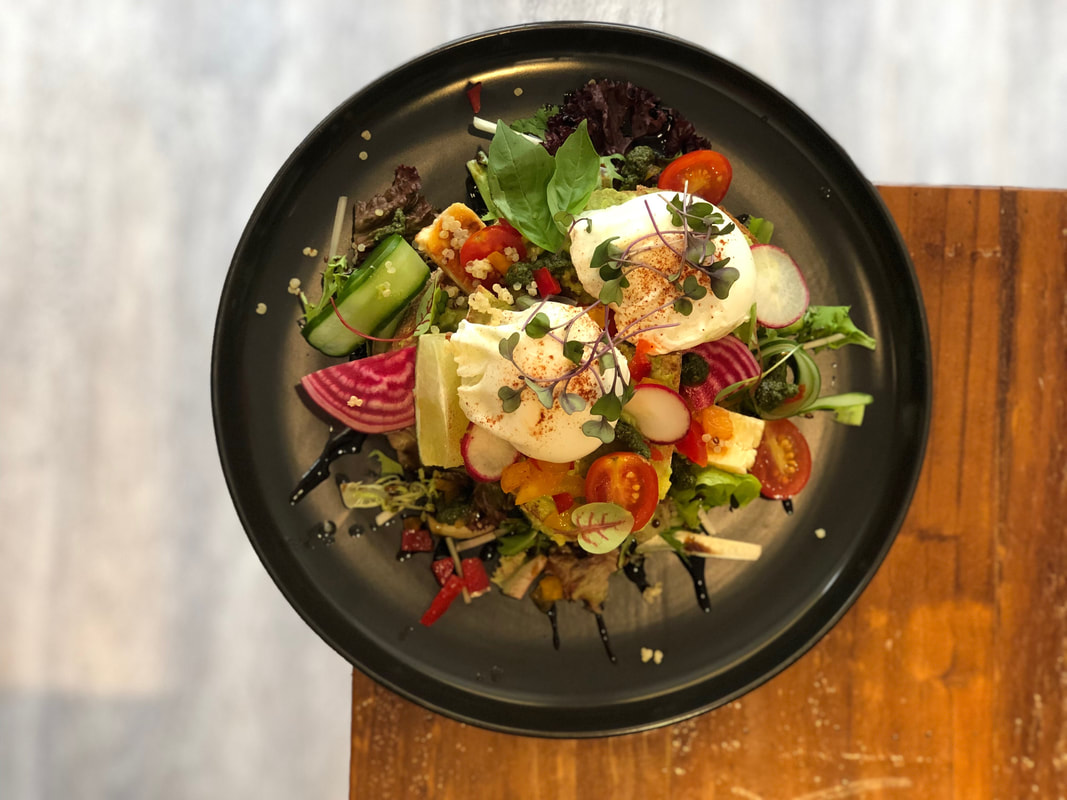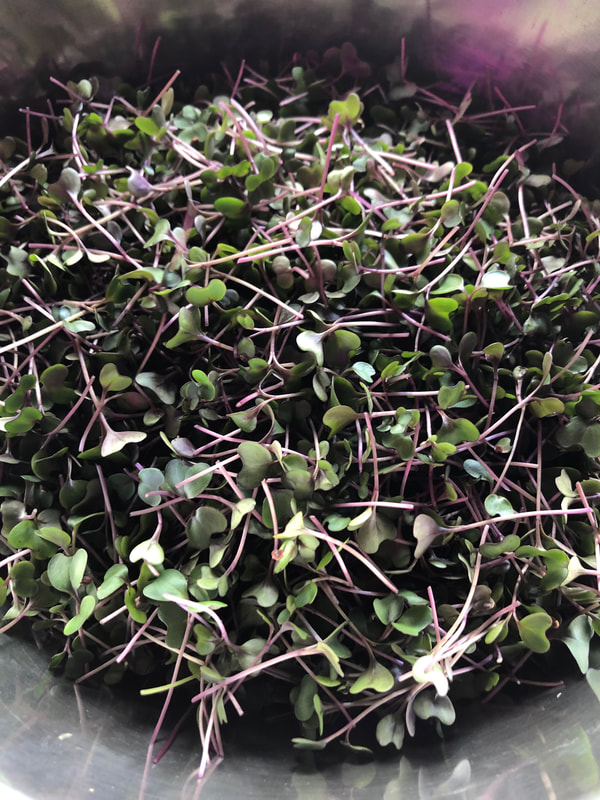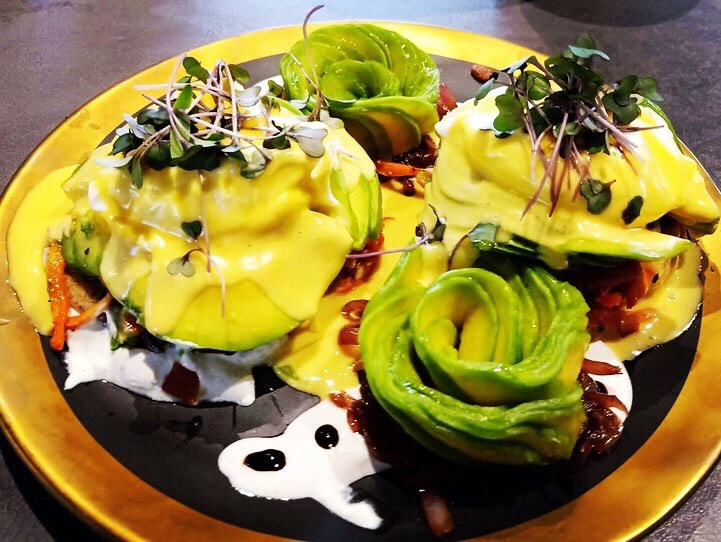 What's your favorite microgreen? Do you have a preference for color, taste and/or leaf layout? It's always fascinating to find out what microgreen enthusiasts - those in the Co-X Green Works family and beyond - think of these baby 'greens. Or, when asked, how they're used on their home cooked meals.
When a picture is shared, a comment is sent or a second box is demanded, it's hard not to like what's going on here. Oh, don't get me wrong. There are days when a tray doesn't germinate or the heat in the farm is just too darn high; it all works out in the end, though.
"Yes ma'am, that next salad is on it's way!"
Yellow

| Trying Something New

Ideas pop poppin' away!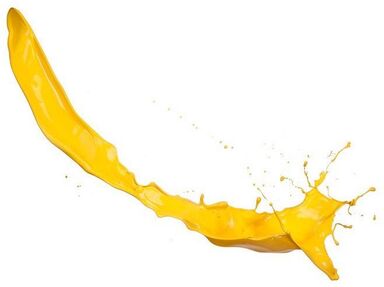 There comes a time when purple just won't cut it. What's a farmer to do? Climb to an entirely new level: Yellow! I was introduced to this interesting yellow microgreen when I first entered the micro-world and I'm determined to figure out how to grow it. I'm not going to name the 'green' but if there were to be one that was yellow, I bet you could figure it out very quickly and easily (Hint: Google).
This young buck (yours truly) isn't going to harvest just one field of microgreens. Nope, there is another project in the works and it's the one I'm not quite ready to reveal at the moment. I'll drop three suggestions or ideas of what it might be: 1) Box, 2) Grow, 3) Convenience. In this ever-changing and Uber Eats-reliant world, there are a growing number of folks who are putting down the phone, turning on the computer, firing up the Co-X Green Works website and placing orders for an assortment of fresh, delicious and healthy microgreens. #s 1, 2 and 3 are going to (as Emril Legasse would say): "Kick up the microgreens world a few notches!" I'll leave it at that, unless - and it won't take much - you shoot an email or text my way. Then I'll tell ya! Top. Notch. Secret.
I've written at length and, if you've stuck around this long, you're probably ready to move onto a new article or out the door to enjoy a pleasant afternoon over a bowl of ice cream or dinner with a group of friends. So, if you'd like to get in contact to ask a question or two, sample a salad or place an order, all you have to do is click on this Facebook Link, add us on LINE (Co-X 在地自產微型菜苗) or send an email to [email protected]
Have a fantastic August and we'll see you in a few months time!